Gdzie robić zakupy ? Polskie sklepy spożywcze to tylko 11% wszystkich sklepów w Polsce !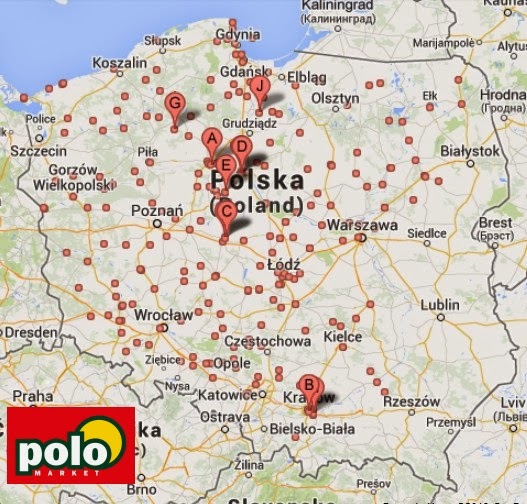 Gdzie robić zakupy
Chciałbym się z Państwem podzielić kilkoma faktami. W Polsce jest około  63058 wszystkich sklepów spożywczych tylko 6970 jest w pełni w polskich rękach, stanowi to 11%.

Patrząc na wysokość obrotów poszczególnych sieci handlowych widać obiektywnie, że handel spożywczy w Polsce jest w obcych rękach. Sklepy z polskim kapitałem są na końcu listy sieci o największych obrotach .

1. Biedronka (Portugalia) – 35,9 mld
2. Schwarz: Lidl i Kaufland (Niemcy) – 19,8 mld
3. Eurocash (Portugalia) – 17 mld
4. Tesco (Wlk. Brytania) – 11 mld
5. Carrefour (Francja) – 8,9 mld
6. Lewiatan (Portugalia) – 8,6 mld
7. Auchan (Francja) – 7,7 mld
8. PPHU Specjal (Polska) – 7,3 mld
9. Żabka (UE) – 5,1 mld
10. Polomarket (Polska) – 3,8%\
Do czego zmierzam? Chciałbym przedstawić największe sieci sklepów, które z racji swojej liczby mogą konkurować z zagranicznymi sklepami.
Polskie sklepy:
Stokrotka
Społem
POLOmarket
Piotr i Paweł
MarcPol
Alma
Grupa Specjał (Nasz Sklep, Delikatesy Premium)

Chata Polska

Topaz

Czerwona Torebka

LD Holding S.A. (Sieć 34, Livio, eLDe)
PGS (Top Market, Minuta 8, Delicia)
Małpka Express
Dino
Arhelan
Chorten
Eko
Twój Market
Sano
Wizan
Frac
Sedal
Słoneczko
I teraz najważniejsze pytanie: Czy te wszystkie polskie sieci handlowe, nie mogłyby być liderami sprzedaży detalicznej w kraju? Pewnie mogłyby, tym bardziej że zasięg mają dość spory. Warto się zastanowić, co my, konsumenci możemy z tym zrobić ? A możemy dużo, przecież to od nas zależy, gdzie i co kupujemy. I jeśli nie ma dużej różnicy w jakości i cenie produktu – to może warto kupować produkty w polskich sklepach.
Dziękuję za uwagę, życząc wszystkim przemyślanych zakupów.
Rafał Karaś
Komitet Mieszkańców Ełku
Źródło materiałów:
https://wolna-polska.pl/
https://gloria.tv
https://wszystkocopolskie.blogspot.com
Zdjęcie: POLOmarket