Drzewa na WP w Ełku / SONDA / Jesteś na tak, jesteś na nie ?

Temat wycinki drzew na Wojska Polskiego w Ełku jest poddawany szerokim dyskusjom. Chcemy Państwa zapytać o zdanie w poniższej sondzie. Najpierw jednak kilka argumentów:
Argumenty na tak
– drzewa wpisują się charakter i klimat Ełku
– nie wiadomo jak wpłynie to na środowisko
– drzewa osłaniają i wyciszają lokalne bloki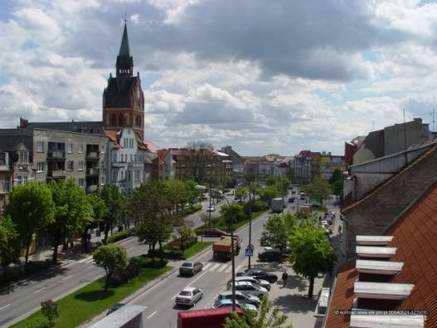 Argumenty na nie:
– drzewa nie umożliwiają nowoczesnego przebudowania ulicy
– w większych/średnich miastach w centrach prawie nie ma drzew
– na przykładzie remontu ul. Kilińskiego widać, że uszkodzone korzenie podczas prac spowodują uschnięcie drzew głównie dlatego, że są to drzewa stare.
Państwa opinia jest istotna i ma realny wpływ na to jak będzie wyglądać nasze miasto.
TWÓJ GŁOS !
Wszyscy, którzy chcą zapoznać się z dokumentacją sprawy oraz złożyć uwagi i wnioski, mogą to zrobić do dnia 9 listopada 2017 r. w Urzędzie Miasta Ełku w pokoju nr 373, w godzinach 8:00 – 15:00. Złożone uwagi i wnioski zostaną rozpatrzone przez Prezydenta Miasta Ełku przed wydaniem decyzji o środowiskowych uwarunkowaniach.
Info z ostatniej chwili:
Odbędzie się kolejne spotkanie / konsultacje w sprawie rozbudowy ulicy Wojska Polskiego. 7 listopada o godzinie 18:00 w małej sali konferencyjnej Urzędu Miasta Ełku.
Prosimy o czynne uczestnictwo, Komitet Mieszkańców, Rafał Karaś